"TANGO OPEN" Designated Institutions
 The executive committee of the "300 years of Tango Chirimen" project consists of Kyoto Prefecture, Miyazu City, Kyotango City, Ine Town, Yosano Town and The Tango Orimono Kogyo Kumiai (Tango Textile Manufacturing Association). This executive committee has designated institutions that will take up the newly designed "TANGO OPEN" logo and broadcast the future of Tango Chirimen to the world.
Designated institutions are selected by a screening committee using specified criteria.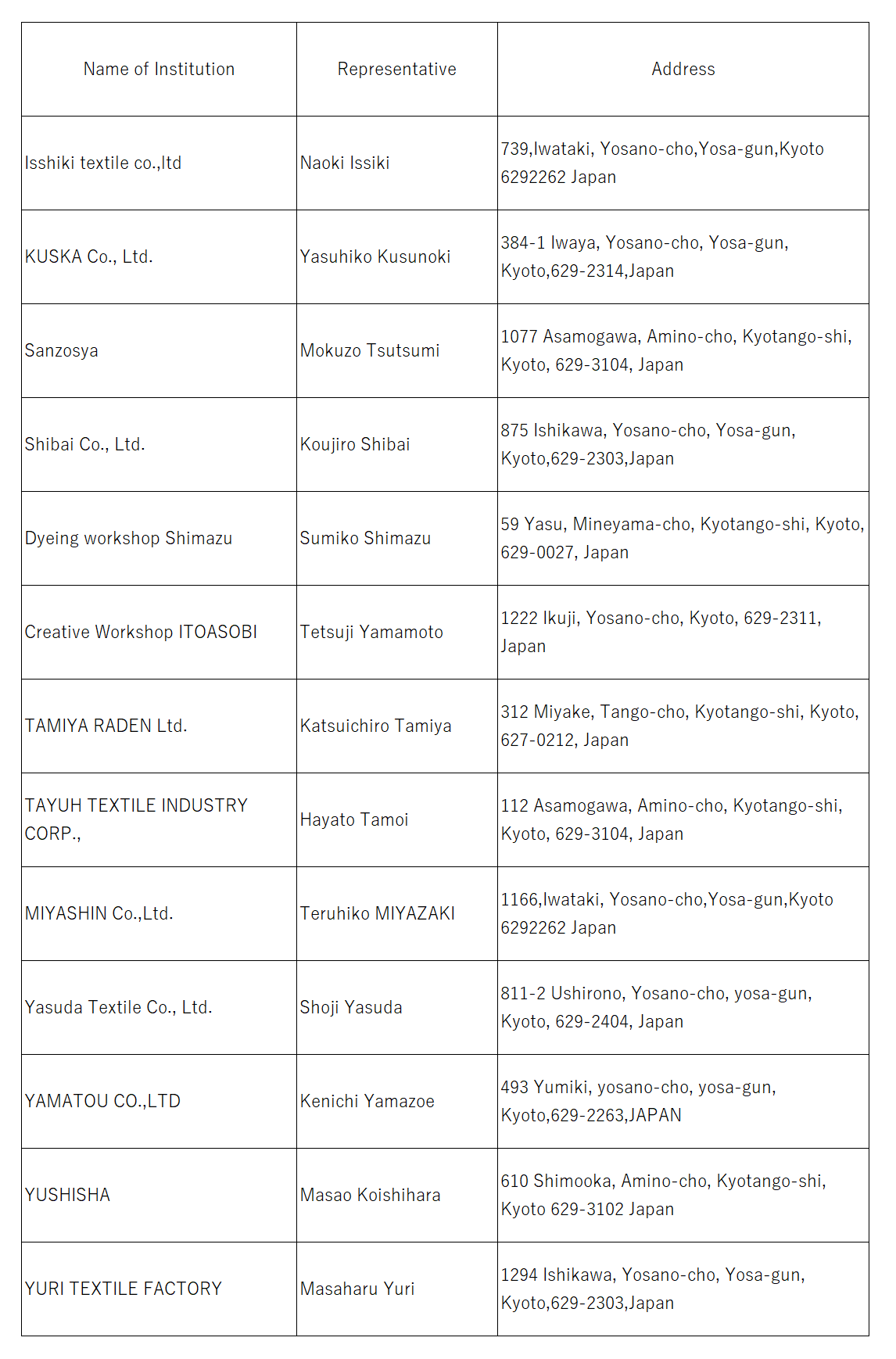 Comments from members of the screening committee:
"We at the screening committee have experienced the variety and charm of Tango textiles, and have recognized the importance of this new, highly applicable logo anew. Our goal is to foster further usage of this logo and to raise the overall value of its brand."
"A collaboration where institutions build on each other's strengths would prove beneficial."
"As the saying goes, 'All for one, one for all.' As you grow your own business, we ask that you continue to promote the 'TANGO OPEN' movement."