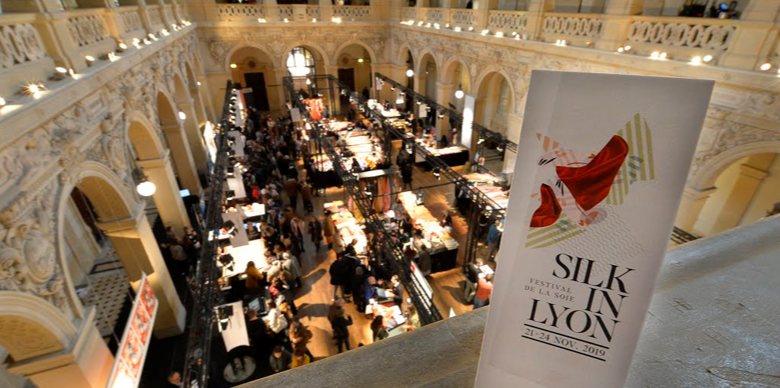 Exhibiting at the 2019 "Silk in Lyon,Silk Festival"
The Tango Textile Industry Association exhibited its wares at the "Silk in Lyon,Silk Festival" an event held in Lyon, France from November 21st through November 24th.
In September, 2018, when the Japanese crowned prince visited Lyon in commemoration of 160 years of Japanese-French diplomatic relations, it sparked a relationship that beckoned the Japanese city of Kyoto, a town with deep ties to silk, to the "Silk in Lyon." Both the Nishijin Textile Industry Association and the Tango Textile Industry Association participated.
This was the second time "Silk in Lyon,Silk Festival"" was held, and the day's festivities included lecture meetings and the launching ceremony of the "International Silk Network." (*1)
At the lecture meetings, Tango Textile Industry Association Board Chairman Hideyuki Imai stood at the podium and spoke on the history and production of Tango Chirimen, as well as the future that the regions who produce Tango Textiles look to realize. He also showed off the charm of the Tango region by talking about its food and tourism.
(*1) International Silk Network
With the goal of silk-driven industrial development, tourism, culture, creation of worth, etc., this network was made to share information and experience, and is made up of silk manufacturers and cities worldwide.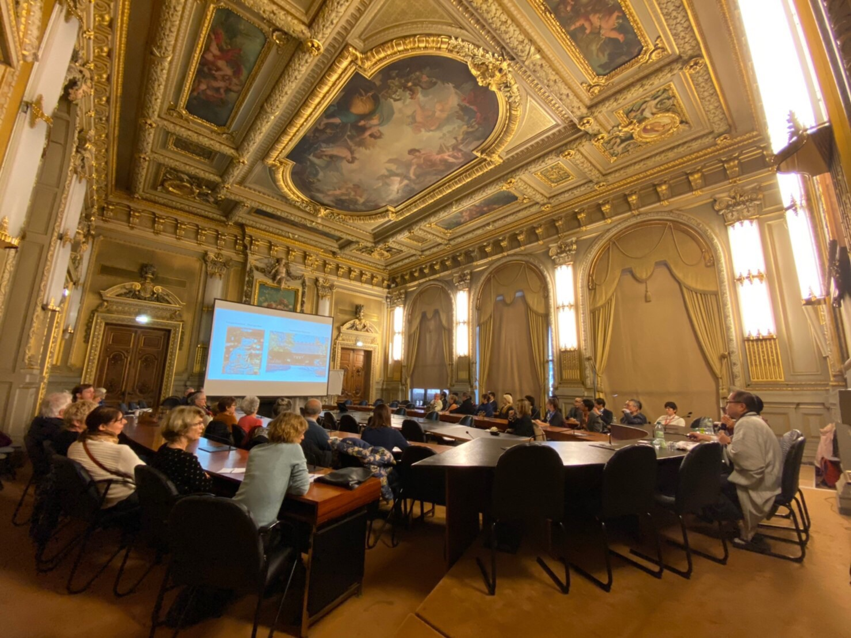 At the exhibition hall, A joint exhibition was held by Nishijin Textile Industry Association and Tango Textile Industry Association.
From Tango, seven companies(*2), including some companies authorized by TANGO OPEN, participated in the exhibition.
The majority of event-goers were able to touch and feel Tango Chirimen and experienced the high-quality craftsmanship of Tango.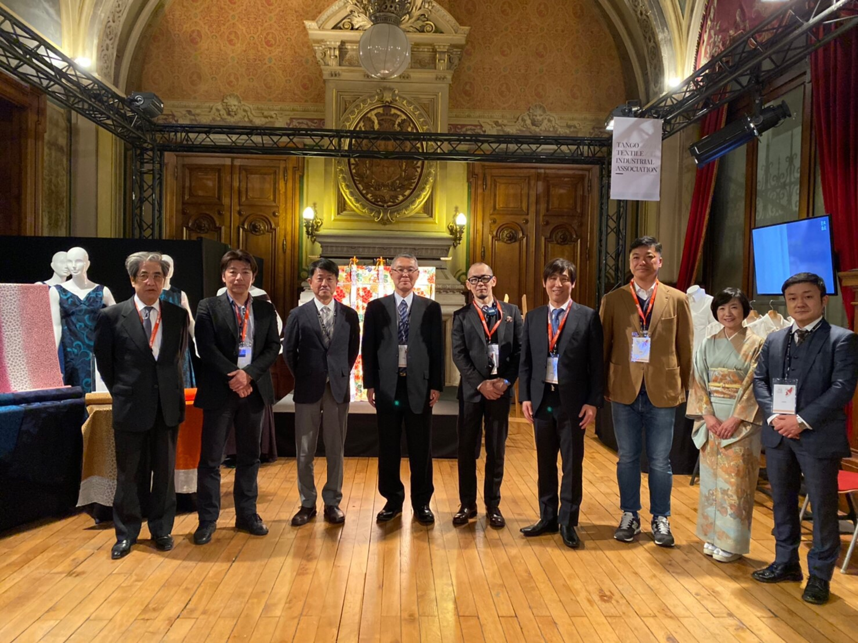 (*2)Imai Textiles Co.,Ltd, Ebara Sangyo Co.,Ltd, Taue Co.,Ltd,MIYASHIN Co.,Ltd, Marusen Co., Ltd, Ichiyoshi Co.,Ltd, and Creative Workshop ITOASOBI