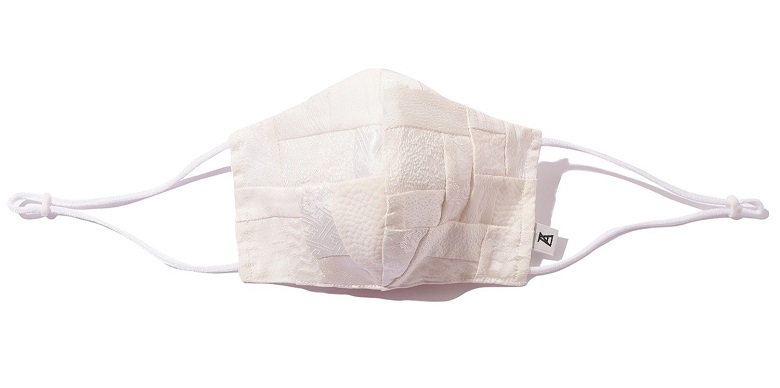 ANREALAGE launched patchwork masks made with many chirimen cloths.
The "300 years of Tango Chirimen Project" executives committee, which furthers TANGO OPEN projects, is currently creating opportunities for collaboration between local textile businesses and famous Japanese designers here in Tango.
Designer and CEO of ANREALAGE, Kunihiko Morinaga, was invited to Tango last April, where he launched patchwork masks made with many chirimen-infused cloths under the ANREALAGE brand.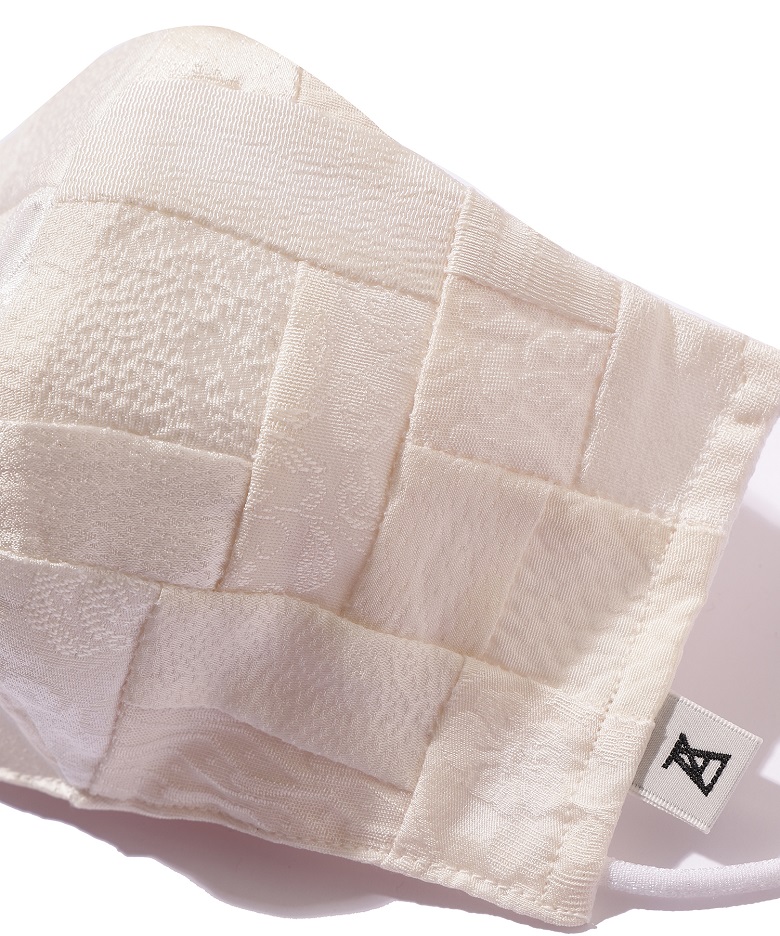 The masks are made by hand and are all unique. A portion of them will be gifted to the National Center for Global Health and Medicine (NCGM) to help in the effort against COVID-19. For more information, please have a look at the ANREALAGE website.
The Tango Chirimen used in these patchwork masks was also used by ANREALAGE at the LVMH Prize* in one of their presentation pieces.
Mr. Morinaga, who visited the textile production areas of Tango, envisioned a patchwork to highlight the special characteristic of Tango's textiles: the diversity of Chrimen.
*LVMH Moët Hennessy ‐ Louis Vuitton SE is an event whose goal is nurturing and supporting young fashion designers; excellent designers are identified once a year. This event brings in over 1700 applications from over 100 countries, and Mr. Morinaga's ANREALAGE was a finalist in the top eight.
The piece was made by patching together over 2000 cloth pieces. ANREALAGE's own perspective and processes allowed for such a sustainable fashion.
This was a new type of piece for the textile production sites of Tango. One where world-renowned designers proposed new value and brought out the uniqueness of its materials.