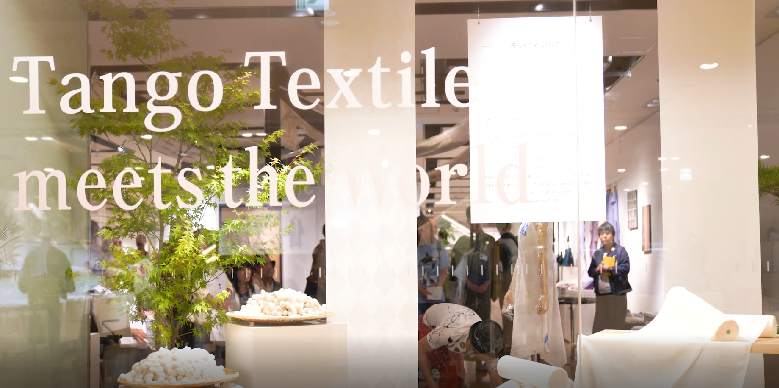 【Video】 "Tango Textiles" meets the World 2019
For the six day period between June 12th (Wednesday) and June 17th (Monday),
the event "Spin New Charm Today – 'Tango Textiles' meets the World~" will be held at the Hankyu Umeda Gallery, which is located within the Hankyu Umeda Main Store.
Seventeen dyeing and weaving companies of Tango will exhibit their wares, and will be joined by 3 artists/creators both from Japan and abroad. This team will surely share the promise and possibilities of modern Tango with all who visit.
We will videotape the scene, so please have a view!
●About the event:
Exhibition/Sales event at the Hankyu Umeda Main Store; Conducted by Tango Textile Institutions
●Event Production:
Kazuko Ochi of Design Plaza Max Ltd.
An individual who has, for over 10 years, participated in Tango Textile Exhibitions and been devoted to the renewal of Tango Textiles in galleries, department stores, etc.
●Video Production:The "300 years of Tango Chirimen" Project